November is not really my kind of month. It's the time here in Copenhagen when it's starts to get dark when you leave work and the darkness is just clearing when you wake up in the morning. Your energy level just drops to a point where you feel like sleeping all the time. In no other month (no, maybe January as well) does my pillow and my bed have such a strong hold on me. I've always loved sleeping and I love my bed, no doubt about it. But when this time of year comes I often wonder if I should have been born a bear and go underground sleep until the sun comes back.
So what do you do to survive this darkness for the next 5 months? Here is my survival kit:
Good books
A long and exciting book can pull you out of this dark winter world. Nerd Girl recommends these books for winter reading:

The Amazing Adventures of Kavalier and Clay

Cloud Atlas
Harry Potter (can always do with a second reading, especially after the film versions have screwed up your memory of the real plot.)
The Shadow of the Wind
Movies:
Winter movies should also offer an escape into happier, prettier and shinier lifestyles with totally superficial problems and always (!) happy endings. So forget Scandinavian social realism with handheld cameras and only depressing shades of grey.
Nerd Girl tends to go for old Danish films – set in the 1950s with lots of romance and cute dresses. But here are some good international films I turn to:
Amelie of Montmartre :
Les Demoisellers de Rocheforte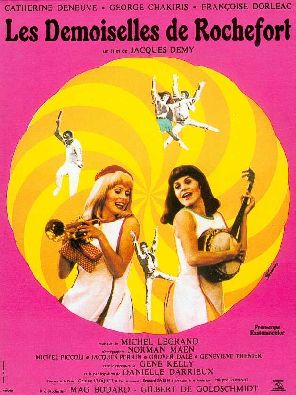 My Fair Lady
Chocolat
And then the food...
When its dark outside and the rain or snow pouring down you need something really sweet. Something like appelcake - Danish appelcake. The world's easiest and best winter dessert: Appel mash, almond macaroons crushed and whiped creme - in layers.